Baking with Lesaffre will exhibit at iba trade fair in Munich (Germany),
from 22 to 26 October 2023
Baking with Lesaffre invites you to join a unique baking experience during the 2023 edition of iba trade fair.
Come and visit us: Stand B4.110
An event not to be missed! For 5 days, Baking with Lesaffre will demonstrate how its solutions go far beyond products. With 170 years of fermentation expertise, offering a better way to nourish and protect the planet has always been Lesaffre's mission. To do that, Baking with Lesaffre work hand in hand with bakers. To support and understand the new challenges they are facing, Baking with Lesaffre is engaged in fulfilling 6 commitments, adapted to today's market.
On iba, our teams are eager to share with customers and partners from around the world, new product launches, recipe demonstrations, expert conferences, … and many more exciting features.
Discover two commitments brought forward on iba: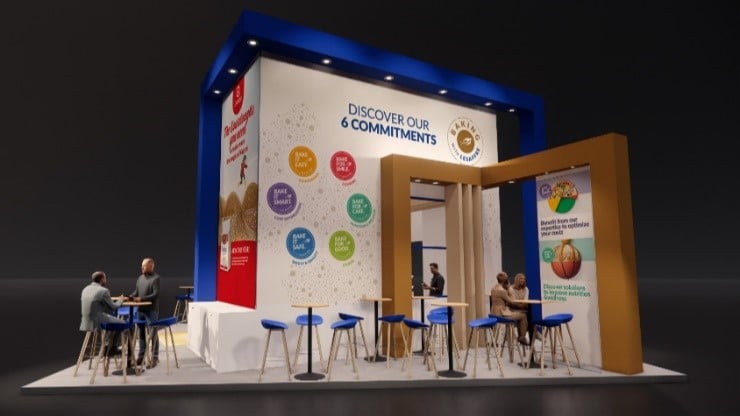 Bake it Smart: benefit from our expertise to optimize costs
Bread has a strategically important role to play in many societies around the world. It is equally important, though, that bakers can market their products at the right price. We are continuously looking at ways to make bread more efficiently, so that every day can be a source of improvement. This includes creating new baking processes, reducing or eliminating waste, and optimizing the baker's time and resources.
Bake for Care: discover solutions to improve nutrition & wellness
By taking care of our bodies, we can enjoy a better quality of life. Our state of health depends on what we eat every day, and bread is a driver for nutrition & wellness that can be adapted to specific lifestyle needs or dietary requirements. Our commitment is to provide every baker with genuinely healthy ingredients.
Master the spirit of sourdough EASILY with Livendo® Tradizy®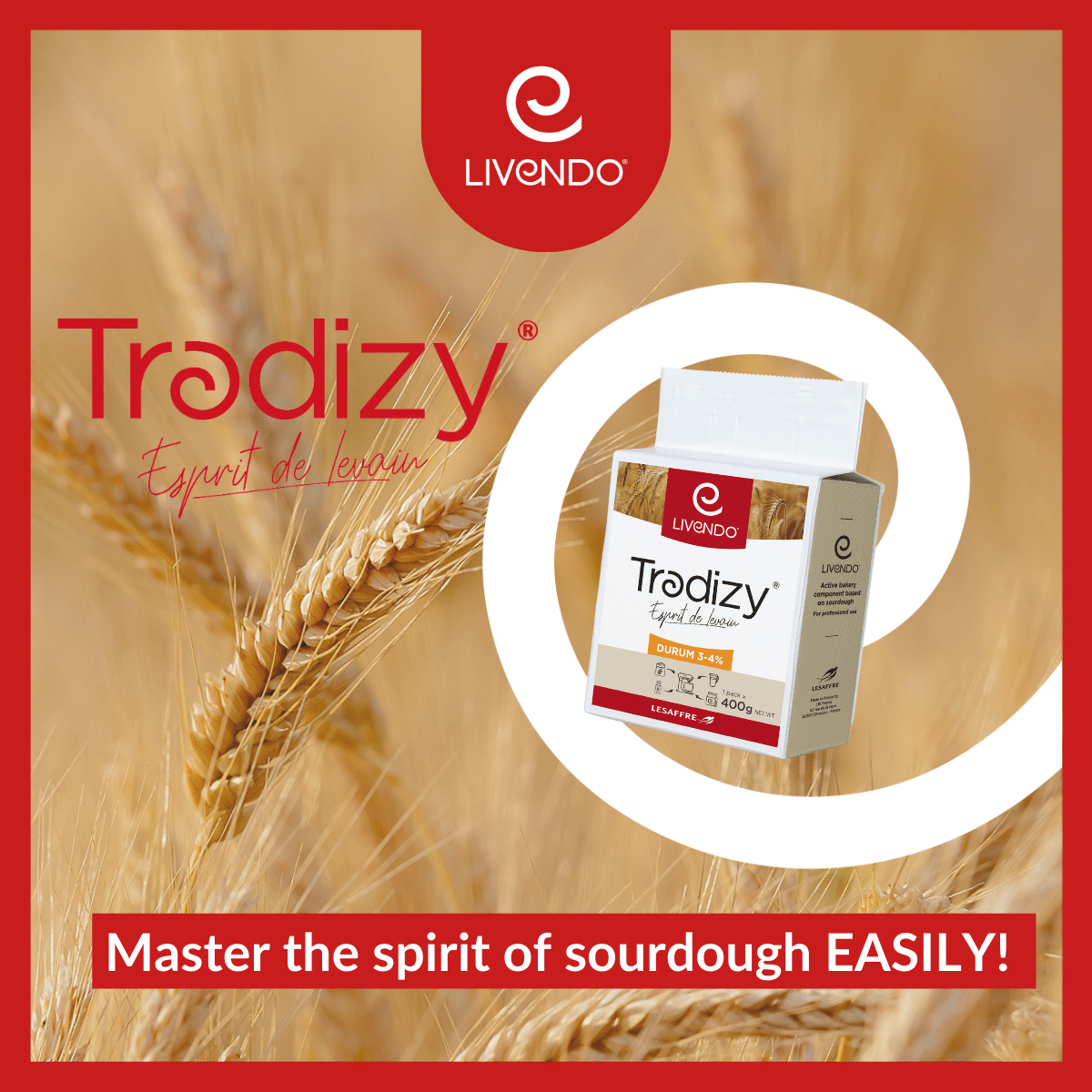 Baking with Lesaffre will be showcasing its latest innovation, Tradizy® Durum, an all-in-one, very easy-to-use product for anyone starting with sourdough!
Tradizy® Durum, Esprit du levain, is the magic of nature without its complexity. It is a specialty devitalized sourdough that contains its own microorganims that enable fermentation.
Be inspired with our Tradizy® Durum recipes created by our Baking Center™ technical experts and get the rustic flavor of durum wheat and the crispness of sourdough bread!
Time for celebration – let's make it happen!
Celebrate with us the 50th anniversary of Saf-instant®, our iconic instant dry yeast brand.
Launched by Lesaffre in 1973, Saf-instant® yeast has revolutionized the global instant dry yeast market, thanks to its vermicelli form requiring no rehydration.
Saf-instant®, leading innovation from Lesaffre, has been inspiring and making life easier for each baker every day, by bringing them high-performance and convenient products and services.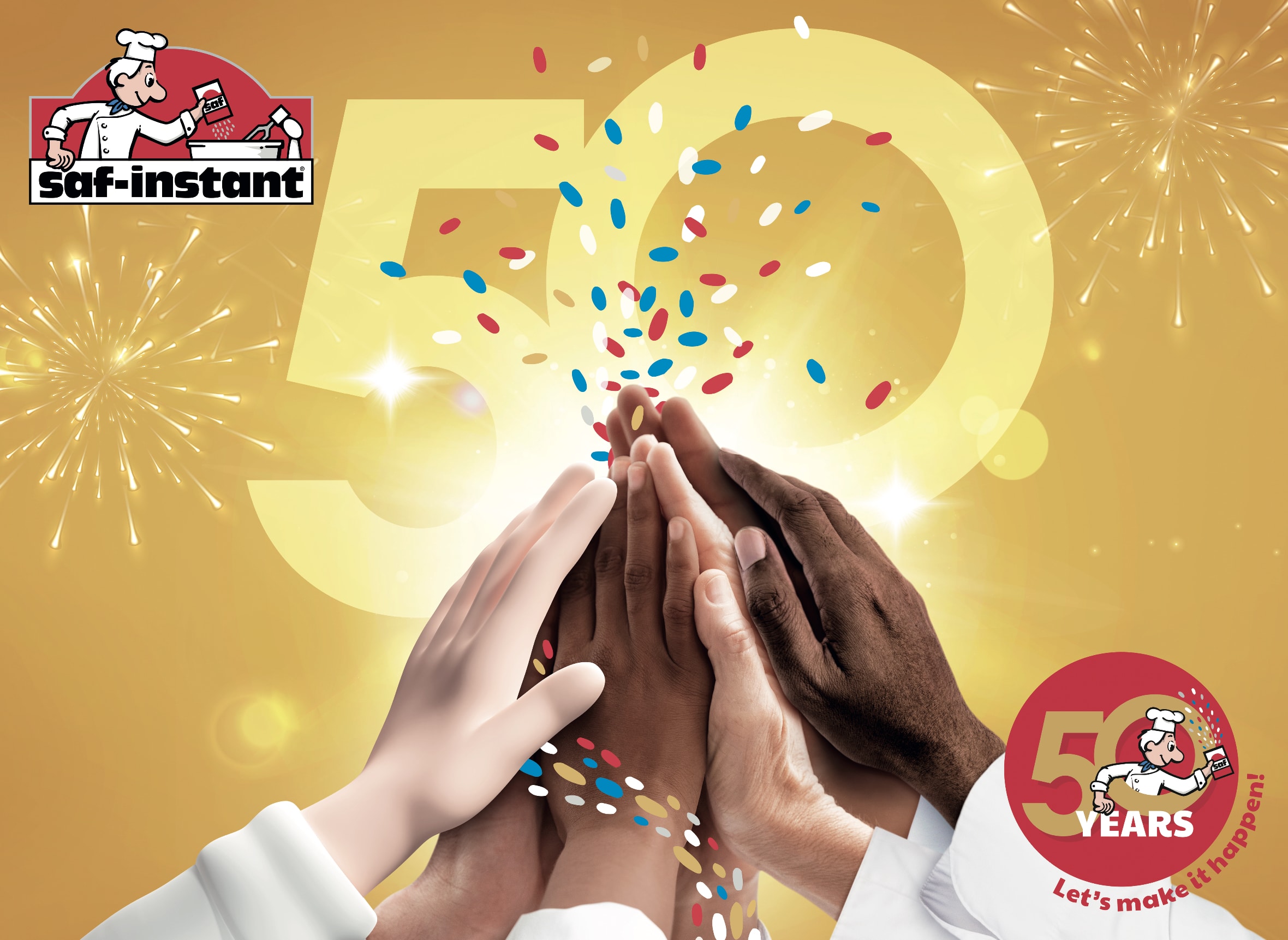 Come and take a photo to leave with your own souvenir of this worldwide birthday!
Join the Baking Center™ experience!
For almost 50 years, the Baking Center™ Network has aspired to be a true partner for bakers around the world, acting as reliable community of experts and innovation leaders.
Over the years, this technical expertise has expanded with teams of experienced, multicultural technicians, capable of pinpointing the needs and particular features of every country they work in.
Today, our network comprises 50 facilities around the world and aims to encourage autonomy by training technical advisors, formulators, sales managers and everyone who needs to understand baking.
Meet our experts and taste the recipes Baking with Lesaffre has created for iba.
Attend our Expert conferences at iba.SPEAKERS AREA
Don't miss out Baking with Lesaffre experts who will focus on 2 specific topics: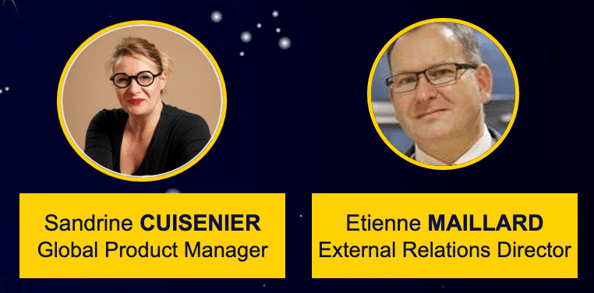 On Monday, October 23, 2023 (2.00 – 2:25 p.m), Sandrine Cuisenier, Global Product Manager Nutrition & Wellness will co-animate with Etienne Maillard, External Relations Director, a conference on "Myths and beliefs on bread & nutrition: Discover main insights from Baking with Lesaffre".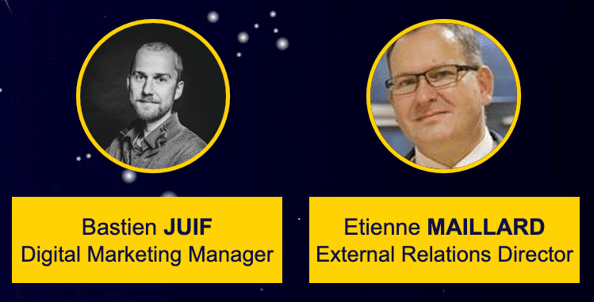 On Tuesday, October 24, 2023 (2.00 – 2:50 p.m), Bastien Juif, Digital Marketing Manager and Etienne Maillard, External Relations Director, will talk about "AI, IOT, mobile Apps… how will digital innovation change the face of marketing & communication in the bakery sector?"​
JOIN THE Baking with Lesaffre EXPERIENCE – stand B4.110!